SUSTAINABLE DEDHAM
In partnership with the Parish Council, Professor Douglas Bourn has produced a strategy for a Sustainable Dedham. Click on the link below to view a copy of the strategy.

This strategy is the result of dialogue and discussion with community groups and concerned residents about the need to address environmental matters regarding the village.
The strategy makes reference to the following issues:
●    Traffic and Transport
●    Relevant existing policies by Colchester City Council and Essex County Council
●    Dedham Vale as an Area of Outstanding Natural Beauty
●    What Is Meant by Sustainable Development
●    Past Parish Plans
●    Contribution of Dedham Vale Society
●    Essex and Suffolk Pylons Campaign
Further information from Professor Douglas Bourn, d.bourn@ucl.ac.uk.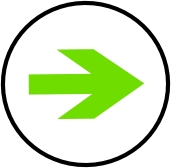 STRATEGY FOR A SUSTAINABLE DEDHAM
POLICIES ON THE ENVIRONMENT AND SUSTAINABLE DEVELOPMENT.
There are a number of relevant policies produced by Essex County Council and Colchester City Council, they include the following:
  ESSEX COUNTY COUNCIL
This includes how to sign up to programmes on energy reduction, protecting the environment and reducing carbon emissions.
  COLCHESTER CITY COUNCIL
The City Council has a range of policies and programmes including a Climate Emergency Action Plan .
  DEDHAM VALE AONB
The programmes, policies and activities of Dedham Vale AONB.
WHAT IS SUSTAINABLE DEVELOPMENT?
The most common definition of sustainable development is that from the Bruntland Report of 1987: 'Sustainable development is development that meets the needs of the present, without compromising the ability of future generations to meet their own needs'
  SUSTAINABLE DEVELOPMENT - OUR COMMON FUTURE
The United Nations Sustainable Development Goals launched in 2016 provide the most recent internationally agreed explanation of the importance of sustainable development:
 UNITED NATIONS SUSTAINABLE DEVELOPMENT GOALS
RELEVANT LOCAL ENVIRONMENTAL GROUPS:
PACE Manningtree
Practical Action for the Climate and the Environment (PACE) Manningtree 
This is a is a very active community group
 PACE - MANNINGTREE
There are Facebook pages also provide a good introduction to their activities:
 PACE MANNINGTREE FACEBOOK PAGE
Dedham Vale Society.
This is a well established body that exists to promote the conservation and protection of the Dedham Vale area.
It leads on a number of local campaigns including seeking Dark Sky Reserve status for the Vale.
 DEDHAM VALE SOCIETY
Essex and Suffolk Pylons Campaigns.
This group exists to campaign against the National Grid plans to construct large pylons through East Anglia.
PYLONS EAST ANGLIA
Date created - 15/06/2023