THE NEXT PARISH COUNCIL MEETING WILL BE ON MONDAY JANUARY 8TH 2024 AT 6:30pm IN THE DUCHY BARN.
---
ROYAL SQUARE CONSULTATION
---
ESSEX PLAYING FIELD ASSOCIATION - 2023 AWARDS. 
Dedham Parish Council received four Awards at the Awards ceremony which was held at Springfield Cricket Club in Chelmsford on Thursday 19 October 2023. The children's play area won the Gerald Snook Award for Children's playgrounds, the playing field received a Gold Award, the Cricket pitch, a Silver Award and the Football pitch, a Silver Award. Click on the link to see a copy of the award. Congratulations to all those who look after this area.
---
GARDEN WASTE SUBSCIPTION SERVICE
Colchester City Council will be charging for garden waste collection in 2024.  This charge has been introduced for the following reasons:  To charge only those residents that wish to use the service. To generate income that can be used to offset some cost increases to deliver essential frontline services. The garden waste collection will be an 'opt in' service. Residents that want to use it will need to subscribe and pay. The subscription will be an additional payment and is not part of your council tax. There will be a one off £35 joining fee per bin and a £55 annual service fee per bin (your subscription allows up to 4 bins)
---
BUS TIMETABLES AS FROM 30TH OCTOBER 2023.
---
 NOVEMBER/DECEMBER ROADWORKS IN DEDHAM. 
7th-8th December: Stratford Road closure for post and rail repairs.
11th-15th December: Brook Street road closure from Manningtree Road junction to the High Street for Surface Water Alleviation Scheme investigation works.
---
DPC CHAIRMANS ANNUAL REPORT.
The Chairman of Dedham Parish Council presented his Annual report for 2022 at the Annual Parish Assembly on Monday May 22nd.  You can read a copy of his report here.
---
NORWICH - TILBURY PROPOSED POWER LINES IN THE DEDHAM AREA.
---
COFFEE WITH COPS.
Gary Woolford 42072690, a PCSO based in Colchester, will be holding a one hour Coffee with Cops session by the War Memorial in Dedham. Future date - Monday 11th December 10:00am.
---
Our Home Page was updated in May 2023.  The links (shown by Arrows) access internal pages (
), site documents (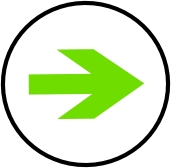 )and external web pages (
). We have no control over the nature, content and availability of external pages.  We would welcome feedback via the feedback form on the foot of the page. 
SUSTAINABLE VISITING.
Planning your visit and travel.
Before you leave home, plan your visit in advance and work out where you will park if you are driving and what public facilities such as toilets, baby changing, and electric vehicle charge points are available.

When parking, please use designated car parks and do not block entrances or roads so that emergency services and farm vehicles can access rural areas.

Wherever possible, please try to use public transport, walk, or cycle.
Staying safe.
Please check weather forecasts before you leave home and make sure you are prepared for the elements. In an emergency, please call 999.

Thinking of taking your canoe or paddleboard on the river Stour? Please note a license is required to use the river. All craft must be registered to take to the water on any part of England's canals, rivers, and navigations. Register your craft at www.riverstourtrust.org.

Only swim, paddleboard, or kayak in open water if you are a competent swimmer. Let someone know where you're going and when you expect to return.

Find out more water-based safety advice at www.rnli.org.
Respect people and place.
Pick up litter and take it home with you or deposit into the nearest bin.

Ensure you don't harm, destroy, or remove any wildlife, trees, plants and rocks as they all form part of the local ecosystem.

Do not light fires or BBQs, especially during summer months, as these can cause wildfires.
Stick to marked paths.
Nesting birds and other wildlife can be disturbed if you get too close. Please stick to marked paths.

Leave any gates you come across on your travels as you found them..

Do not cycle on footpaths.

Put your dog on a lead when around crops, livestock, and wild animals.

Pick up dog poo and take it home with you or deposit in the nearest dog bin.
---
Contact Information
Parish Clerk
Grahame Walkingshaw
Telephone: 01206 240 772
Last updated - 07/12/2023
---
Contact the Parish Council